Wednesday, 22 October 2008
The best advice for viewing aurora is to look north, after dark. Just around or before midnight is an especially good time, but the northern lights can be seen in Edmonton from early evening onwards on some very active days.

Inside the city, the light pollution makes dimmer auroras harder to see - so you will get a much better view if you go to a location with darker skies outside the city. Patience is also a virtue as sometimes the aurora can spark up from a dim and weak display quickly into a really nice dynamic and bright aurora. A good vantage point out in the open will help too, with a clear view to the horizon (more sky = more chance of spotting them!).

Unsurprisingly, the weather plays a key role in aurora viewing. If the sky is cloudy, then you won't be able to see them!

One last tip, dress warmly - standing still, watching the night sky can be a chilly pursuit!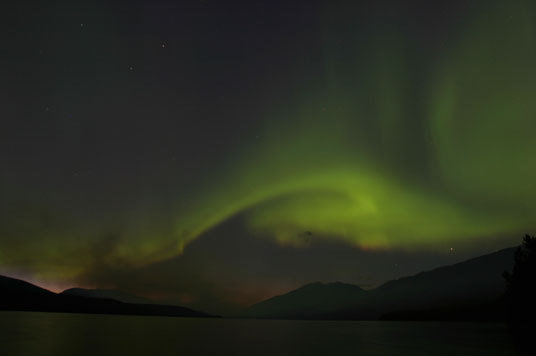 Last Updated ( Tuesday, 16 June 2009 )