Aurora again!!! Images from Feb 7/8 event.
Written by Andy Kale
Monday, 10 February 2014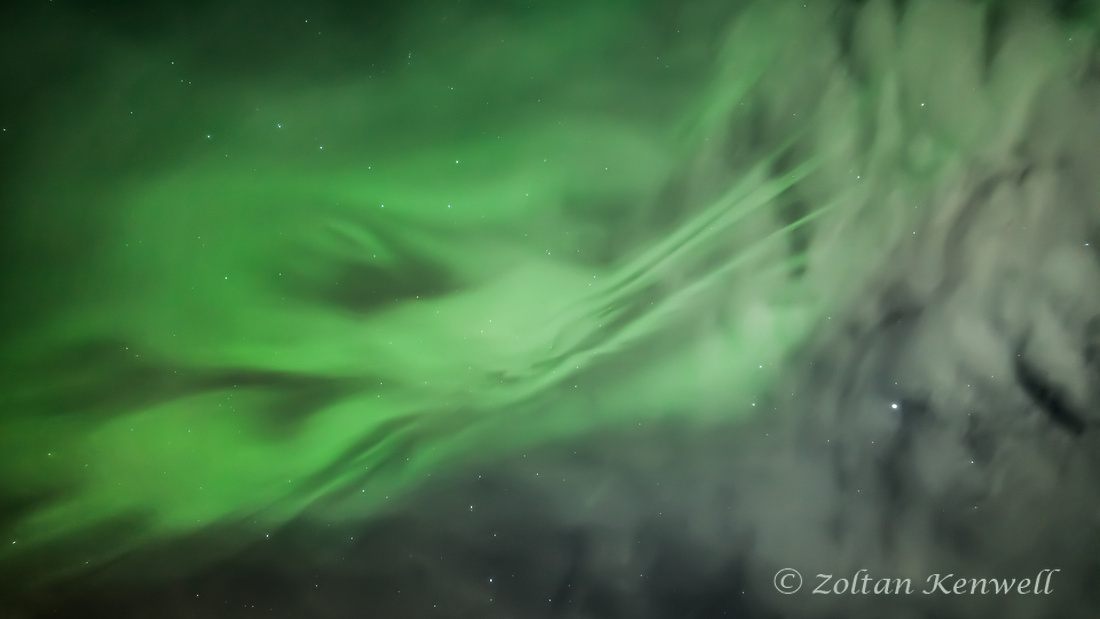 After seemly a very long tie we were finally treated to some exciting auroral activity. Even though it was only a yellow alert several (eager?) people were out and about ready to capture the great event. Thanks go to Matt Melnyk, Zoltan Kenwell, Theresa Tanner and Steven Efondo
---
Matt Melnyk captured these great images from 25,000ft while flying form Vancouver to Edmonton over the Rockies at about 11:30. You can see more of Matt's images in Matt's Gallery.
---
Zoltan Kenwell managed to capture a great show, even though the conditions were less than perfect!! You can see a time-lapse movie made by Zoltan here: Skydance Movie.
You can see more of Zoltan's images in Zoltan's Gallery.
---
Theresa Tanner braved the cold to capture these great pictures at 11:33pm, just north-east of Buffalo Lake, AB.
---

Steven Efondo captured this great image in Leduc County, at the corner of RR241 and TWP500. You can see more of Steven's photos in Steven's Gallery.
---
Last Updated ( Tuesday, 11 February 2014 )