Written by Andy Kale
This website provides a real-time monitor of geomagnetic activity in the Edmonton area and offers a free email alert service to let you know if there may be aurora visible tonight. The current probability of witnessing an aurora tonight is:
| | |
| --- | --- |
| | 18% |
Current geomagnetic activity plots for the Edmonton region (and similar magnetic latitudes). Yesterdays information can be seen on the left, todays on the right. (Click on the image to enlarge).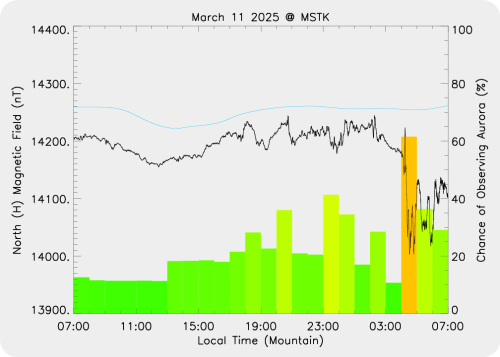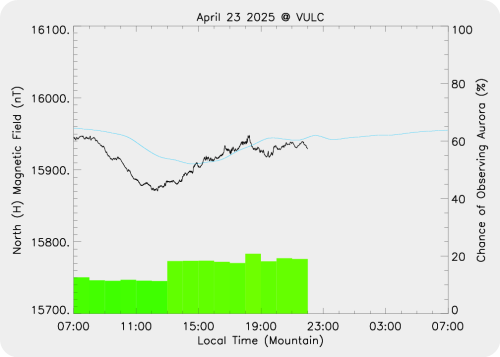 Written by Andy Kale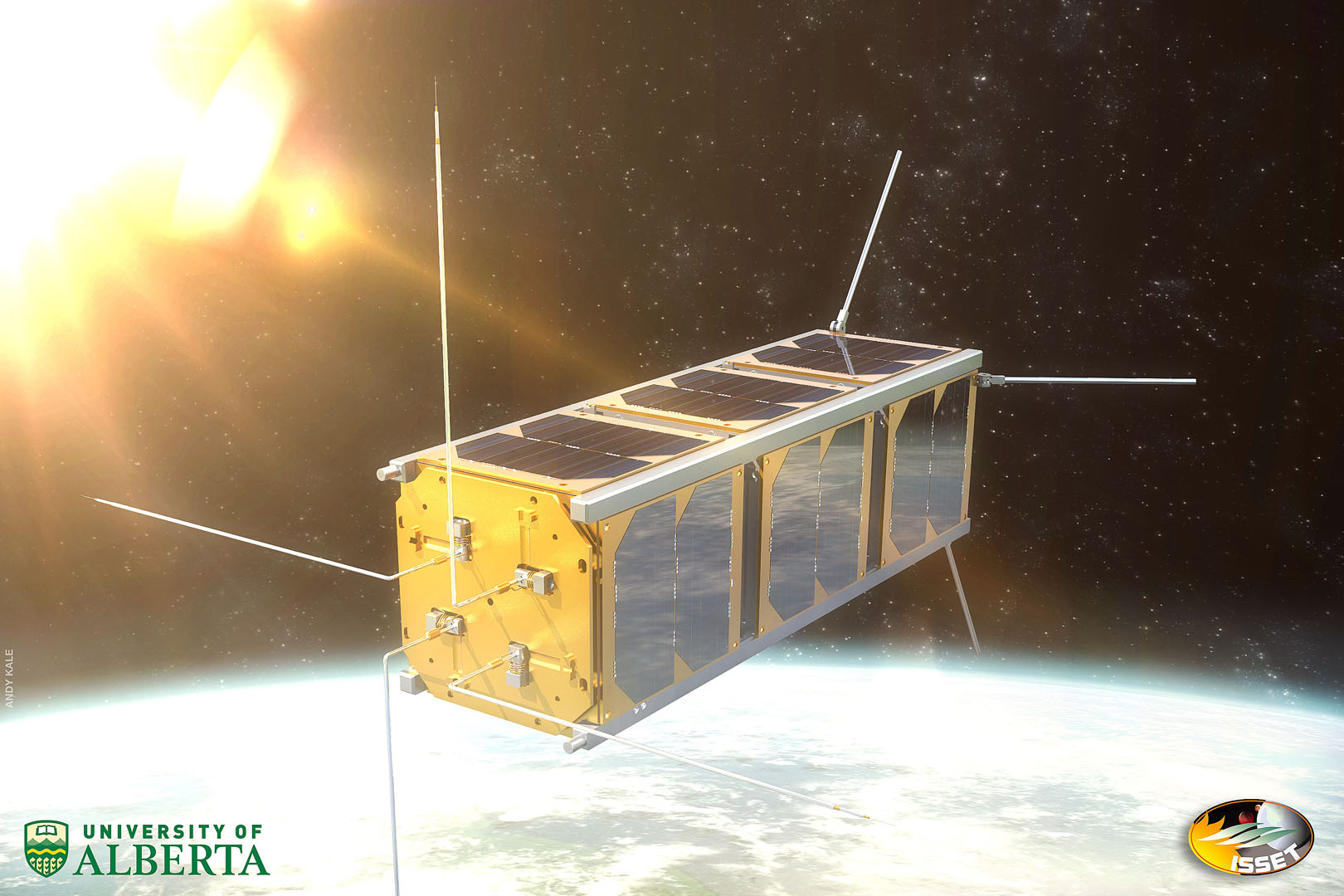 A University of Alberta student team plans to build and launch Alberta's first satellite. They raised more than $36,000 through the university's first crowdfunding campaign to buy their ticket on the rocket. Now they need to build it.
Donate here:
https://ualberta.useed.net/projects/158/home
December 2 is UAlberta Giving Day, with a 24-hour matching gift challenge to fund the building of the satellite. Donations will be matched by an anonymous donor, up to a total of $50,000. In recognition of gifts of $100 or more, donors can put their name in space—engraved on a microchip on the satellite.
Written by Andy Kale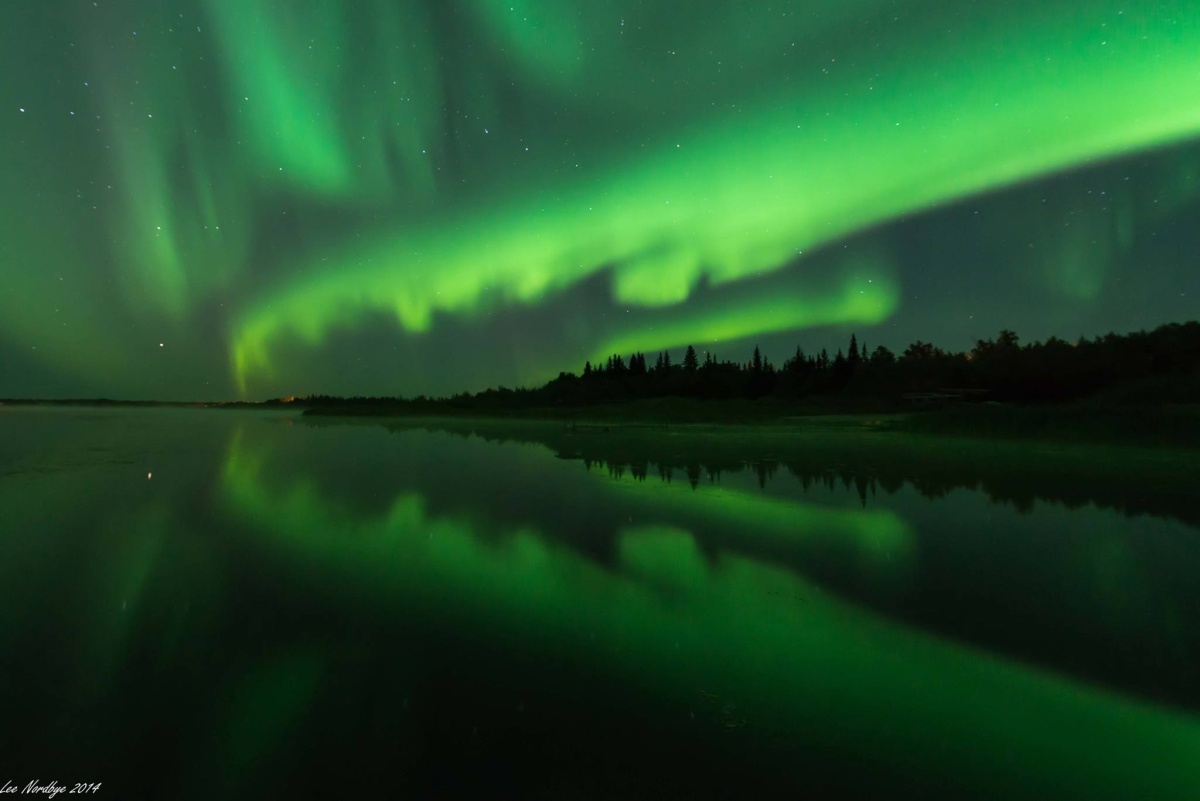 Exciting times! We're on the eve of a pretty cool CME event and to whet your appetite for a potential display, here are some simply spectacular images shared over the last couple of months! Thanks go to david Baxter, Zoltan Kenwell, Mike Isaak, Mary Ann Janzen, Patrick Monaghan, Adam Taylor, Theresa Tanner, William Lefort, Sean Trostem, Tracy Holland, Lee Nordbye, Hugo Sanchez, Christy Turner, Rob Westhouse, Marko Woite, Stan Cholak and Claudia and PJ Potgieser.
Read more...
Written by Andy Kale

We've been sent some spectacular pictres from the dazzling show that we were all treated to on June 8 2014! There are lots of images this time (please keep scrolling!). Spectacular images were captured by Stan Cholak, John Andersen, Paul Zizka, Joseph Chen, Marko Woite, Zoltan Kenwell, Lindsay Smith, Mary Ann Janzen, Diana Picek, William Lefort, Theresa Tanner, Brad Russell and Adeel Jawed.

Read more...

Written by Andy Kale

Wow! We've been sent a stunning collection of photos from the latest event! A big thank you to Udo Schoeppe, Jeremy Merrick, Zoltan Kenwell, Theresa Tanner, Mary Ann Janzen, Brett Abernethy, Brian Constantine, Zachary Splaine, Mayara Magalhaes Souza, Heff Doiron, Bruce Smith, Sean Trostem, John Andersen, Leonard Bevaart, Kevin Bonk, Darcy Budinski and J Blombaard.

Read more...

Written by Andy Kale

Eggceeding all eggspectation, we were treated to some eggcellent Easter auroral activity. This eggciting show was captured by some eggceptional photographers who are willing to eggchange their pictures with us. We'd like to eggspress our thanks to Lindsay Smith, Paul Janovec, Stan Cholak, Sean Trostem, Heff Doiron, Chad Steeves, Ryan Ranido, John Andersen, Bill Trout, Bhavin Patel and Jeff Wallace.

Read more...

Written by Andy Kale

We've been sent some great pictures from the recent auroral activity. The recent solar maximum has turned our to be one of the weakest in 100 years, however we were still treated to a great show this weekend. Thanks to Heff Doiron, Brad Russell, Sandra Hoffmann, John Andersen, Sarah Morse, Theresa Tanner, Marko Woite, Evelyn Lo and John Serewko.

Read more...