Written by Andy Kale
Saturday, 27 October 2007
This website provides a real-time monitor of geomagnetic activity in the Edmonton area and offers a free email alert service to let you know if there may be aurora visible tonight. The current probability of witnessing an aurora tonight is:
| | |
| --- | --- |
| | 15% |
Current geomagnetic activity plots for the Edmonton region (and similar magnetic latitudes). Yesterdays information can be seen on the left, todays on the right. (Click on the image to enlarge).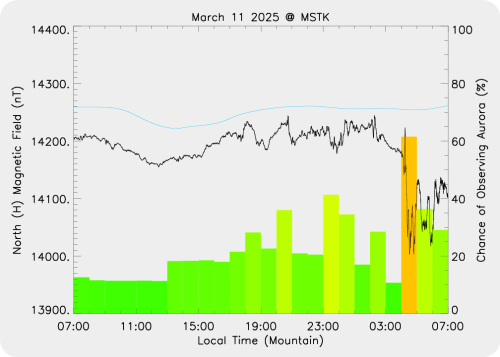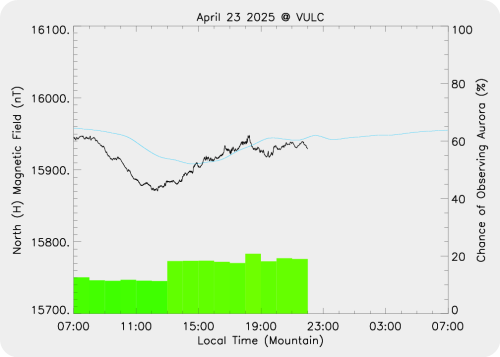 Written by Andy Kale
Tuesday, 09 June 2015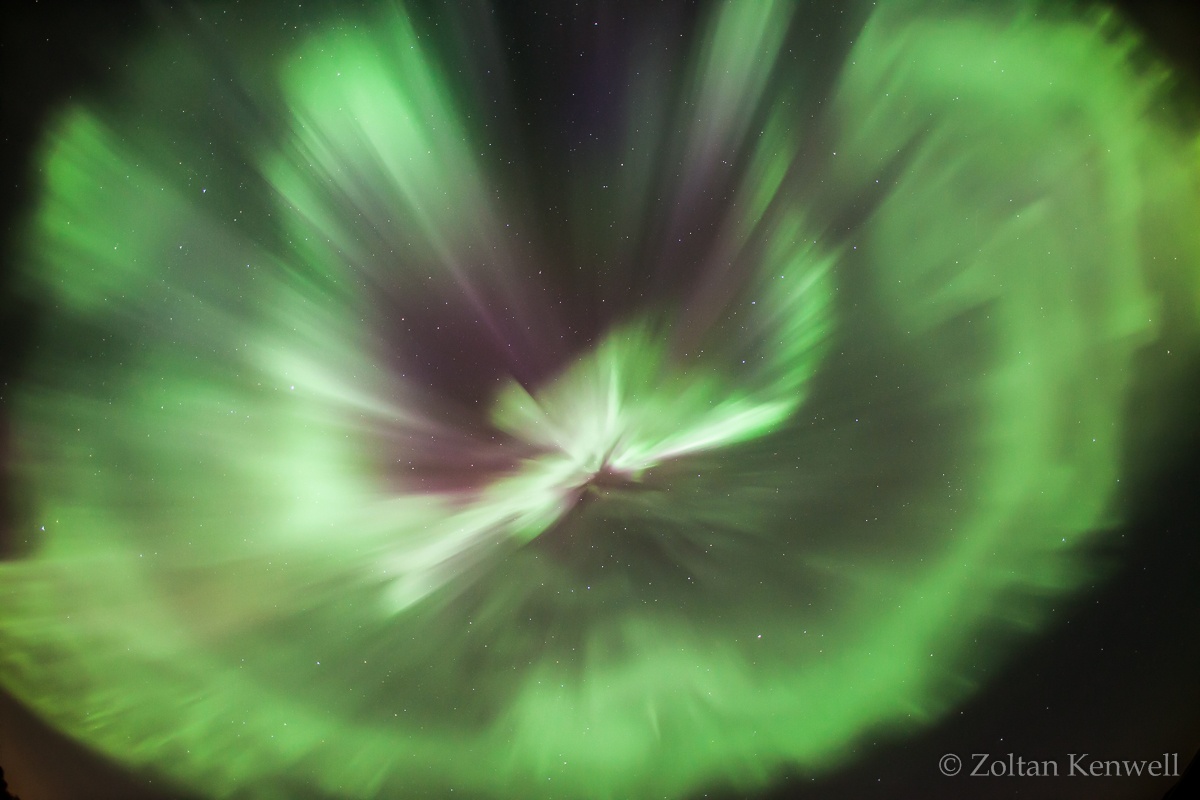 Here are a wonderful batch of images that people have shared with us recently but some very talented photographers. Thanks go to Jimmy Liu, Stan Deregowski, Theresa Tanner, Lada, Alexis Greene, Ben Marechal, Zoltan Kenwell, Drew May, Harinder Singh, Natalia Korzhenevska, Paul Zizka, Stacey Lemay, Andrew Caitens, Berta Beltran, Christian Hering, Tom Gunia, Jeffrey Hayden-Kaye, Stan Cholak, Stan Novotny and Doug Latimer.
Read more...
Written by Andy Kale

Friday, 24 April 2015

We've had some great images sent fro the recent events. Here's some of the great pictures shared of the April events! Thanks go to Aslinah Safar, Jeffrey Kaye, Sharif Galal, Theresa Tanner, Harinder Singh, Jonathan Villalta, Roxanne Persson, Brad Russell, Warren Friesen, Mike Isaak, Brett Sullivan, Jason Caine, Raynelle Paramonova, Christian Hering-Junghans, Lyle Sarenas, Lee Nordbye, Nick Taffs and David Baxter.

Read more...

Written by Andy Kale

Thursday, 16 April 2015

We were treated to another amazing show on April 9/10, and again on April 15/16. Here are some of the spectacular photos people have shared with us! Thanks go to Andy Das, Chris Kolaczan, Chris Martin, David Findlay, Henrique Ruzzon, Karen Jones, Leo Kokoh, Nick Taffs, Stacey Lemay, Theresa Tanner, Bruce Smith, Eugenia Makovetska, Paul Zizka, Sean Trostem, Christian Hering-Junghans, Jay Lee, Emilio Carballido, John Andersen, Jonathan Huyer, Jonathan Villalta, Raquel Lehman, and Twyla Lapointe.

Read more...

Written by Andy Kale

Tuesday, 14 April 2015

The St. Patrick's Day show was really quite stunning. Here are the second batch of images shared from that event! Thanks go to Jay Seung-Jae Lee, Rita Collinson, Ben Marechal, Chris Martin, Geraldine Ong, Joel Agarwal, Joern Rohde, Jonathan Villalta, Lou Fasullo, Scott Nielsen, Sheri White, Drew May, Sheri Skocdopole, Tony Wong, Dragan Simic, and Natalia Korzhenevska.

Read more...

Written by Andy Kale

Wednesday, 18 March 2015

Wowee! It's been a crazy couple of days in terms of magnetic activity and Aurora! The storm, caused by the Earth moving through a coronal mass ejection peaked with a Kp value of 8 and has been the strongest geomagnetic storm of the current solar cycle. The storm put on a dazzling show reaching down as far as Kansas! Here's are the first batch of pictures that have been shared (plus some more from recent activity!). If you've shared images with us, don't worry, there'll be more posts on this one! Thanks go to John Andersen, Theresa Tanner, Leo Kokoh, Anna Basa, Kamalesh Maram, Mike Isaak, Natalia Korzhenevska, Joern Rohde, Joseph Chen, Michael Bisaga, Zoltan Kenwell, Bruce Smith, Christian Hering, Danelle Wiebe, Drew May, Isabell Hubert, Koushik Pal, Paul Zizka, Peter Stahl, Roshan Achal, Sharif Galal, and Walter Kardel.

Read more...